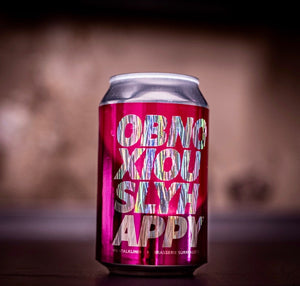 Alcohol : 7.2%
33cl
A double-bubbled speculative beer
Our exclusive collaboration with brussels-based artist duo :MentalKlinik.
This beer is and everyday celebration from twilight to dawn. Super dry, even from the scent. The fruits are center-deep, with crisp lemon next to pomelo fruit. The dryness complemented by fruits freshness.

The first sip has a slight dry, bubbly effect, then it gets more slippery and deeply tasty. By the end, you're left with a sense of hype and a persisting joy. You won't realize how fast you're gonna pray for another one.